Brief introduction of Zishan edible fungus Silicon Valley Industrial Park and the third fermentation
2020-01-04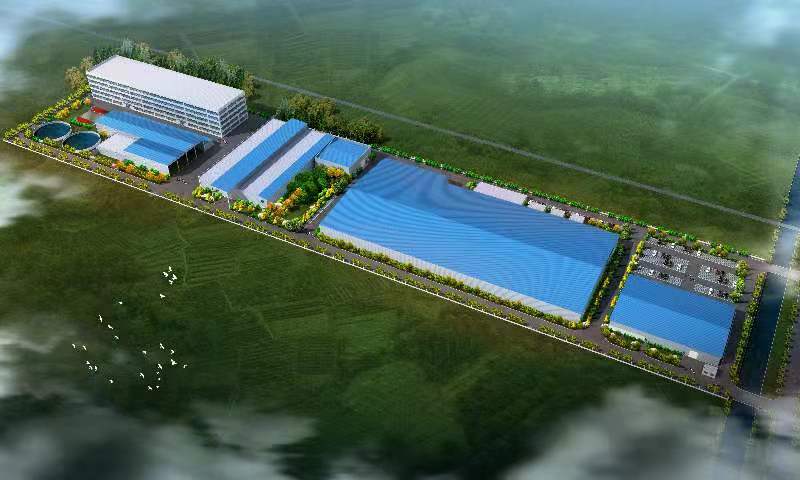 Zishan edible mushroom Silicon Valley Industrial Park is invested and established by Fujian Zishan Group
Co., Ltd., a national key leading enterprise of agricultural industrialization, one of the top ten can enterprises
in China, and a national key enterprise of food industry. Adhering to the principle of "providing safe, healthy
and reassuring food for the society!" The company plans to devote 5-10 years to scientific and technological
innovation and development of modern agriculture, and finally form the bisporus mushroom industrial park
with breeding, planting, deep processing and organic fertilizer made from mushroom residue as the main p-
roduction content, build a complete industrial chain of bisporus mushroom, and develop a recyclable econo-
my of "taking it from the field and using it in the field".
The total investment of the industrial park is planned to be 500 million yuan, with 500 mu of land. With the s-
trong support of local Party committees and governments at all levels, it has invested 300 million yuan and u-
sed 323 mu (about 220000 ㎡) of land. Two enterprises, Jiangsu Zishan biological Co., Ltd. mainly engaged in
the factory planting of Agaricus bisporus and Jiangsu Zishan food science and Technology Co., Ltd. mainly e-
ngaged in the deep processing of Agaricus bisporus, have been established respectively.
Among them, Jiangsu Zishan biology Co., Ltd. has built three fully automatic control temperature and humidity
bisporus mushroom planting houses (158 mushroom planting houses), 35 primary and secondary fermentation
tunnels and other auxiliary facilities, with an annual output of 15000 tons of bisporus mushroom and an annual
sales volume of over 100 million yuan.
Jiangsu Zishan food science and Technology Co., Ltd., a wholly-owned subsidiary, has established an annual
production line capable of processing 15000 tons of canned mushrooms and a workshop with an annual output
of 500 tons of mushroom concentrate. The products are exported to Japan, Europe and America, Southeast Asia,
Middle East and other countries and regions, all of which can be exported to earn US $25 million in foreign
exchange annually.
In order to make the Industrial Park bigger and stronger, the company officially started the construction of the
three fermentation plant (phase I) project in 2019, which plays a crucial role in the practice of the company's
overall strategic planning. The main construction ideas of the project are summarized as follows: in the current
site of the third fermentation plant, the most advanced technology in the world is used to build the automatic
third fermentation plant, and the high-quality Agaricus bisporus Mycelium Culture material and the prepared
covering soil are trans-ported to the existing mushroom house workshop for planting, so as to speed up the
turnover rate of the mushroom house and improve the single yield and quality of planting.
The third fermentation plant area (phase I) project is planned to invest 120 million yuan, covering an area of ab-
out 80 mu, with a building area of 40000 square meters. After the project is put into production, the company
will achieve the scale of annual output of 20000 tons of Agaricus bisporus, and the quality of fresh mushroom
will also be greatly improved. After the construction of two Mushroom houses, the company will achieve an
annual production scale of 35000 tons of Agaricus bisporus, of which 15000 tons will be used for deep process-
ing of export cans, 20000 tons will be used for domestic fresh sales, and the total annual output value will reach
about 400 million yuan, with profits and taxes of 40 million yuan. At the same time, it consumes 70000 tons of
local straw and 50000 tons of chicken manure annually, and produces about 100000 tons of excellent organic
fertilizer raw material mushroom residue, which turns waste into treasure. It has become a first-class and comp-
lete green recycling industrial chain of Agaricus bisporus in China and even in the world, and practices the inte-
grated development of the first, second and third industries.
Zishan edible mushroom Silicon Valley Industrial Park
January 3, 2020